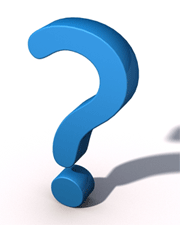 How many materials may I send?
There is no limit to the amount of direct mail or email that you may send. We only ask that you please send recently received materials only, and that you send the mail types that we've identified.


How do I send my direct mail?
Once you become a panelist, SBKC will provide you with pre-addressed, pre-paid postage envelopes that you should use to send us your mail. SBKC will replenish these envelopes on a regular basis.


How do I send my emails?
If you are a consumer you may forward individual emails in their entirety to consumers@sbkcenter.com. If you are a producer, you can send to producers@sbkcenter.com. When forwarding emails from a mobile device, be sure that the entire email has finished downloading, including images, before you send them to us.


How is my privacy protected?
| | | |
| --- | --- | --- |
| | THE SMALL BUSINESS KNOWLEDGE CENTER ENSURES THE PRIVACY OF OUR PANELISTS. YOU WILL NOT BE SOLICITED IN ANY WAY AS A RESULT OF YOUR PARTICIPATION. ALL MATERIALS ARE SHREDDED AND 100% RECYCLED. | |

All unique identifying information such as name, address, phone number, account/invitation number are eliminated before any of the materials are analyzed for their content. Your participation will ultimately help shape the future of marketing within the Insurance and Financial Services industries.


How am I rewarded? 
Consumer Panel             
Earning rewards is simple. You are given points in exchange for submitting materials used in our research. Once you earn 2,000 points, you will be sent a redemption code via email that you may use to redeem your points for gift cards at over 200 retailers. Gift cards may be used at restaurants, hotels, department stores, spas and more!
Producer Panel             
To learn more about how you will be awarded for producer facing direct mail and email please call us at 773-227-7454.


As a consumer panelist, how do I check my point status?
Around the 15th of each month you will receive an e-newsletter with your point balance and instructions for redeeming points (if applicable).


What types of materials are you looking for?
We seek direct mail and email marketing materials of many types from a variety of industries, described below.  


Producer Panelists:
Insurance and financial materials Including Insurance, Annuities, Accidental Death, Auto, Critical Illness, Dental, Disability, Group/Individual Health, Investments, Life (VUL, Term, etc.), Long Term Care, P&C, Worksite Marketing etc.

Types of materials could be newsletters, product brochures, updates, sales kits, direct mail solicitations, bonus/commission schedules/Incentive, plans, sales kits, commission schedules, CD's/rates software updates, new product announcements, sales contests or promotions etc.

If you are also a Certified Financial Planner, hold a Series 7 License, or are an Investment/Retirement Income Advisor, please send along all Investment, Retirement/Group Benefit Plan marketing information as this is helpful for the study too.

Consumer Panelists:


| | |
| --- | --- |
| | Insurance: Health Insurance, Life Insurance, Auto/Property Insurance, etc.  |
| | Investments/Annuities: IRA/Rollovers, Mutual Funds, 401(k), Pensions, etc.   |
| | Mortgage & Loans: Auto, Home Equity, Mortgage, Personal Loan, etc. |
| | Banking: Checking, Savings, Money Market, Certificates of Deposit, Rewards or Loyalty Programs, etc. |
| | Credit Cards: General Use Credit Cards & Charge Cards, Retail/Department Store Cards, Affinity/Rewards Cards such as Airline, Hotel, Alumni, Club/Association Cards, etc. |
| | Telecommunication: Wireless (network providers such as Verizon, AT&T or manufacturers such as Samsung or Motorola), Wire-Line (Landline/Home Phone), TV/Cable, Satellite, Internet, IP/Internet Phone. |
| | Travel & Leisure: Hotels, Cruise Lines, Airlines, Car Rental Services |



What does SBKC do with the information?
Our Insurance and Financial Services clients use this information for competitive intelligence and product development purposes.