Become An SBKC Producer/Advisor/Broker Panelist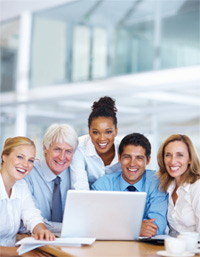 Welcome!
Thank you for your interest in joining the Small Business Knowledge Center. As one of a select group of Independent Insurance Agents, Advisors, Brokers or Producers, the process of being an active panelist in our study is very simple and entails very little work. All you need to do is forward any direct communications you receive (Insurance/Investments/Retirement) from carriers and financial institutions to us at producers@sbkcenter.com as often as you like -daily is great!
The types of usable Materials we would like to receive include: Carrier/Financial Institution Bulletins, Newsletters, New Product Announcements, Promotions, Sales Contests – basically anything they are communicating to you as Independent Insurance Agents, Advisors, Brokers or Producers via email and direct mail. If you are also a Certified Financial Planner, hold a Series 7 License, and/or are an Investment/Retirement Income Advisor, please also forward all Investment, Retirement, and Group Benefit Plan marketing information as this is helpful for the study too!
To double your compensation opportunity, we will also supply you with Pre-Paid postage envelopes to send us your direct mail. Yes, we are paying you to send us your Junk email and mail!
Again, thank you for your interest in our study. If you have any questions, please contact us directly via email producers@sbkcenter.com. Your inquiry will be answered within 24 hours. You can also reach us directly at 773-227-7454 if you have questions.
If you are ready to become a part of this exciting study, please fill out the form below.